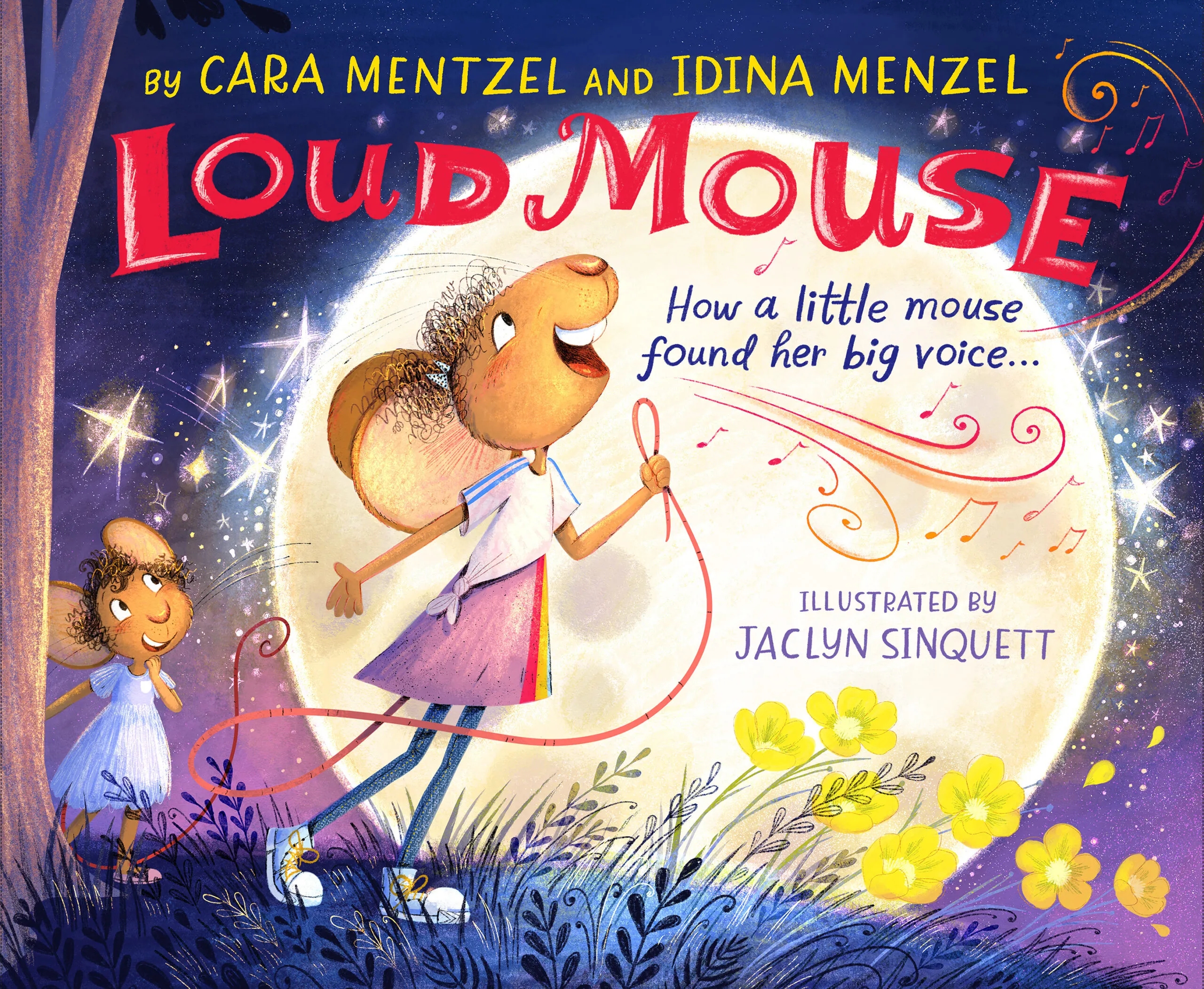 It's not uncommon for celebrities to write children's books. In fact, many celebrities have written children's books that have become quite popular. Some of the more famous celebrities who have written children's books include Madonna and Sting.
While some celebrities write children's books as a way to cash in on their name recognition, others do it because they genuinely enjoy writing for young audiences.
The latest celebrity to produce a children's book is Tony Award winner Idina Menzel, along with her older sister, Cara Mentzel. Their book, Loud Mouse, is available now.
"Dee loves to sing. She sings during her morning yoga. She even sings while practicing her math facts. She usually sings to herself. But when her teacher asks everyone to share something with the class, Dee knows just what to bring: a song. And as Dee sings la, la, la, la,LOUDly in front of her class for the first time, something extraordinary happens…"
In case you're wondering, Idina Menzel is an American actress and singer. She is best known for her role as Elsa in the 2013 Disney film Frozen, and she also voiced the character in the 2019 sequel Frozen II. Menzel has starred in other films, television shows and Broadway plays including Rent, Wicked, Enchanted, Glee. She has released several albums, including her debut album Still I Can't Be Still and her holiday album Holiday Wishes.
It's no secret that children's books are popular. But why? One reason may be that they are often written by celebrities. There are many reasons why fans might look up to their favorite celebrities. Some might see them as role models, while others might simply enjoy their work and appreciate their talent. Whatever the reason, it's clear that celebrities have a big impact on their fans.
Another reason for the popularity of children's books is that they are often used as teaching tools. In many schools, teachers will use children's books to teach lessons on a variety of subjects, from math to science to history.
Children's books are also popular because they are simply fun to read! They often have engaging stories and colorful illustrations that make them irresistible to kids (and adults!). Whether you're looking for a bedtime story or a new adventure, you're sure to find it in a children's book.
Here's what I think – children's books are also easier to write and quicker to get on the market than a 500 page novel.
I found something interesting – songwriters and musicians write lyrics to songs. Their songs tell a story. So why not tell a children's story?
If you're looking for some books to read and sing to the children in your life, check out the list below:
Musicians Who Have Written Children's Books
If interested, click on the links to read more about the books!
Bob Marley and his daughter, Cedella Marley
Every Little Thing
Bob Dylan
Forever Young
John Lennon
Imagine
Ringo Starr
Octopus's Garden
Paul McCartney
High in the Clouds
Julie Andrews
The Very Fairy Princess Takes the Stage
Bruce Springsteen
Outlaw Pete
Dolly Parton
Coat of Many Colors