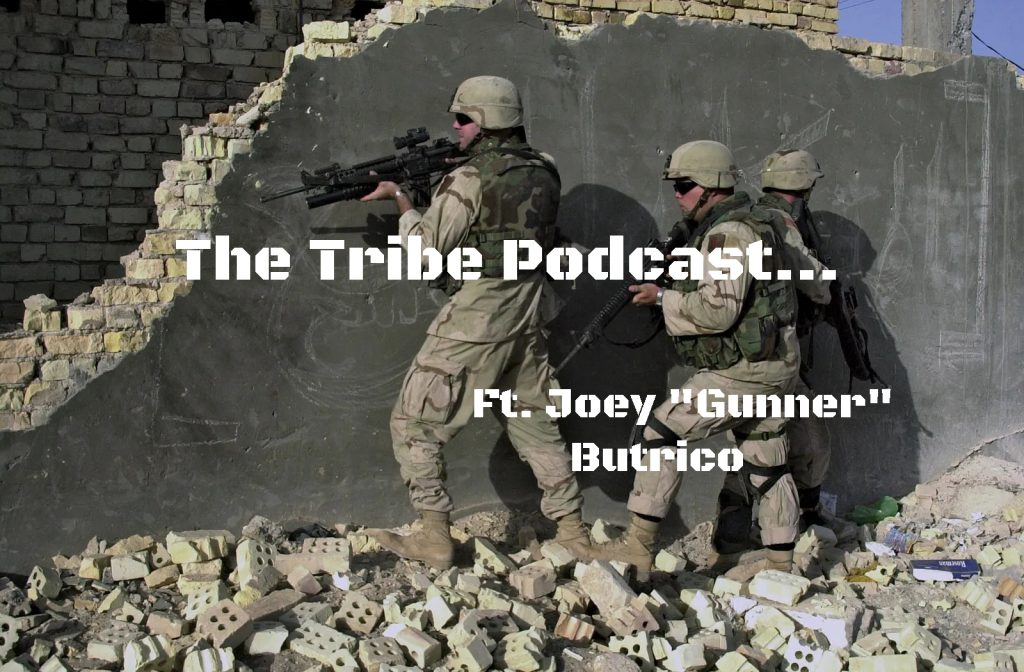 The Social Experiment
by Joey "Gunner' Butrico
Chief Gunnery Warrant Officer 2
Joey "Gunner" Butrico
2nd Battalion, 8th Marines
A Biography…
Joey was born in Summit, New Jersey, on 9 May 1986. He attended Watchung Hills Regional High School and graduated in 2004. Upon graduation, Joey entered the delayed entry program. He attended boot camp in March 2005 and graduated in June 2005 and subsequently the School of Infantry East, Infantry Training Battalion, Company C, Camp Lejeune, NC. Upon completion of SOI, Gunner Butrico received the Military Occupational Specialty of Infantry Rifleman and was assigned to Company B, 1st Battalion 1st Marines, 1st Marine Division, Camp Pendleton, CA.
Joey has been deployed multiple times, his first deployment being Karmah, Iraq, in January 2006 ISO Operation Iraqi Freedom 5-7. He served as squad Leader for 3rd Squad, 3rd Platoon.
In May 2006 Joey was promoted to the rank of Lance Corporal and  returned to Fallujah, Iraq, in July 2007 in support of Iraqi Freedom 6-8. He served as squad leader for 3rd Squad, 3rd Platoon.
In the summer of 2008 he received orders for Weapons Training Battalion, in Quantico VA.  He served as a primary marksmanship instructor during his short time at WTBN. In January of 2010 he reported to Marine Corps Combat Instructor School to receive the Occupational Specialty of  0913, a Marine combat instructor. After graduation from MCIS, he reported to Alpha Company, Infantry Training Battalion East, where he served as squad instructor and Platoon Commander.  On July 2 of 2011, he was meritoriously promoted to Staff Sergeant. 
In April 2012, Joey attended Marine Forces Special Operations Command Assessment and Selection.  Upon selection he reported for his Individual Training Course (ITC). Upon completion of his Individual Training Course, Joey was promoted to Critical Skill Operator, a "Raider" and received the Gung Ho award. In August 2013, he was ordered to report  to N. Company, 3d Marine Raider Battalion. From August 2013 – October 2017, Butrico served as Element Leader, Team Operations Chief, and Team Chief for a Marine Special Ops team and completed three deployments after which was promoted to the rank of Gunnery Sergeant on September 1, 2016.  From October 2017 – December 2019, Joey served as the Company Operations Chief for the Special Operations Command and deployed to Africa.
In December 2019, Butrico checked into Marine Raider Regiment and was selected to guest instruct at Infantry Office Course. Following guest instructing, Joey was promoted to Master Sergeant on July 1, 2021 and took over as the Senior Enlisted Advisor for the training and education group.
In January 2022, he was selected for and checked into Warrant Officer education and graduated on 12 May 2022. In May of 2022, he began Infantry Weapons Officer Course and graduated on 14 September 14.
On 3 October 2022, he was assigned to the 2nd Battalion 8th Marines as the Battalion Gunner where he currently serves.
"Gunner" Butrico's personal awards consist of a Purple heart, Meritorious Service Medal, 2 Combat Action Ribbons, 1 Navy-Marine Corps Commendation Medal, 2 Navy-Marine Corps Achievement Medal, and 2 Global War on Terrorism Expeditionary Medals.
Joey Butrico is married to the former Summer Scozzari and has two daughters Gianna and Isabella, one son Joseph, and two stepchildren, September and Emma.