A Trilogy of Tantalizing Diversions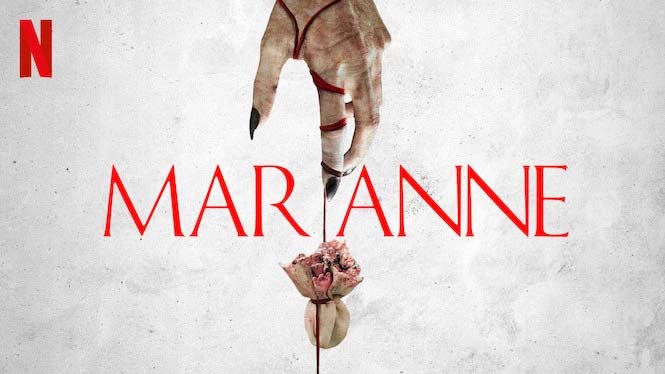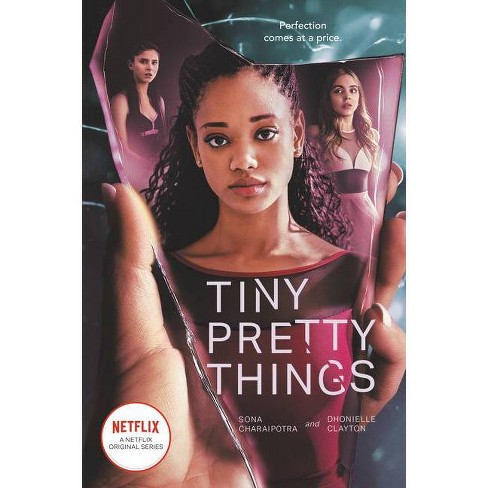 It's perfectly understandable that people want to cut the cord, get away from exorbitant fees, and stop paying for channels they'll never watch. This demand gave birth to the growing number of original programs on outside-the-cable-box streaming platforms, and while there's plenty to feed your intellect, from theater productions to documentaries on just about everything, sometimes you want something that you can just enjoy.  
One of the guiltiest pleasures on Netflix is Tiny Pretty Things, an original series about a dance academy, and the drama within. Based on a novel by Sona Charaipotra and Dhonielle Clayton (which I'm reading right now), I'm embarrassed to say how much I enjoyed it. Technically, I can say I chalked up watching it to research, but I'm responsible for my own actions after that. At times cliché and predictable, it's also hugely entertaining.
The Archer School of Ballet is run by Madame DuBois (Lauren Holly, All My Children), an aging prima ballerina, and a control freak, both at the school and in the bedroom. The story starts out when the school's best student, Cassie (Anna Maiche), falls from a rooftop. Cassie's narration propels the story, and probably the most realistic thing in the show is her description of how disciplined, grueling, and painful ballet can be. Much like how life must be for the contestants on American Idol, the students are both friends and competitive foes, living in a dormlike situation. With Cassie in a coma and out of the picture, Neveah (Kylie Jefferson) comes to the school to fill Cassie's spot. Neveah is the main protagonist, spurring her friends into action when she suspects Cassie was pushed. She also gives us the show's other dose of reality, her story also involving the way Black dancers are treated differently in the ballet world. As well as the mystery of Cassie's fall, and the students' Scooby-Doo gang-ish investigation, there are individual dramas among the characters. There's a rivalry between the current prima ballerina and her younger sister, now top student at the school, and the one with the most motive to have pushed Cassie; Madame DuBrois is having a clandestine rendezvous with one of the students, and has a possible connection to some shady donations; struggling outsider June (Daniela Norman), a student on the edge, has a mother who threatens to cut off her support if June doesn't get a top spot in the new ballet the school is premiering; and there's also a lot of not-quite-graphic-but-close-enough sex. Many are the predictable situations; a temperamental choreographer storming around the studio, an adorable gay guy who uses humor to cover his heartache; and Madame DuBois trying to recapture her youth by having an affair with a student less than half her age. It's junk food TV at its finest, with the exception of the dancing, which is magnifique. The actors are all professional dancers, classically trained, with impressive resumés. There are flashes of humor, and every once in a while, a profound moment, like when French student Nabil (Michael Hsu Rosen) sees a "shrine" to Cassie on the roof, and says, "Funny how you Americans show love." Indeed it is. A steamy soap on toe shoes, this show is delightfully mindless entertainment. While it hasn't been signed on the dotted line yet, the outlook is bright for a season two.
If scares are more your style, you might like what the Netflix series Marianne has to offer. I saw it on a list of Stephen King's Netflix favorites in The Lineup, and that was good enough for me to give it a whirl. An import from France, King promised creepiness, and it does not disappoint. The plot centers around horror author, Emma Larsimon (Victoire Du Bois), who has come back to her hometown after a strange encounter with a high school friend during a book signing. Much to her dismay, she finds the character she's been writing about, a witch and demon's wife she adapted from her teenage nightmares, has come to life. Little by little, she reconnects with a group of high school friends who were tight while growing up. After they all come to realize the tales of the witch are true, they try to come up with a plan to kill her once and for all. Emma also has to come to terms with something that happened to her in a lighthouse once used as a school, that's remained shuttered since the incident. 
One of the best things about Netflix is being able to explore films and series from locales other than our own, and I enjoyed watching actors I was unfamiliar with. The acting is excellent, the coastal village location is perfect for such a dark and compelling tale, and the soundtrack is filled with French pop gems and bands like The Pixies. With scares and gore not for the faint of heart, and atmospheric for days, Marianne is a series that lovers of the genre can kick back and enjoy. While the first season is complete unto itself, the story also left an open end should it continue. Unfortunately, although it was critically acclaimed, it doesn't look like that will be happening. 
At the apex of this trio, and brand spanking new from Disney Plus, comes the much anticipated WandaVIsion. 
A regular husband and wife, who left the big city to find a quiet life. She's a magical gal in a small-town locale, he's a hubby who's part machine. How will this duo fit in and fulfill all? By sharing a love like you've never seen! 
I had no idea what WandaVision was before I stepped into its strange realm. All I knew was it looked weird and fun. You don't have to be familiar with the Marvel Cinematic Universe to enjoy WandaVision, but it helps. The more you know, the funnier and more intriguing it will be, but even with my limited knowledge, I was still highly amused. It also made me want to find out more about where these two crazy kids came from, which is always a good sign of a well-crafted show.
In a nutshell, Wanda Maximoff, aka The Scarlet Witch (Elizabeth Olsen), and Vision (Paul Bettany), a "synthezoid," are both characters from the Marvel universe. Both have superpowers, as well as a thing going on. Vision was killed in Avengers: Endgame, but anyone who's ever seen anything in the sci/fi or horror genre, or watched any soap opera, knows that doesn't matter. There's always a way to bring someone back. Six years after this tragic event, somehow, Wanda and Vision have left their world, and been dropped into life in sitcom suburbia. Each episode jumps ahead a decade, and is patterned after the sitcoms of that era, beginning with episode one taking place in the 50s, episode two taking place in the 60s, etc. Wanda and Vision know who they are, just not how they got there. Very reminiscent of Bewitched at the start, other elements of sitcoms gone by are there as well, a laugh track being the most obvious, although the first episode was filmed in front of a live audience. The couple also sleep in separate twin beds, have a nosy neighbor, and Vision has a gruff boss with a longsuffering wife. Dick van Dyke was a special consultant, and knows zilch about MCU, but what he does know is a lot about putting together a sitcom world. Marvel Studios head Kevin Feige obviously wanted to get the retro angle right, and that he did. It has a weirdly comforting feel, and some not bad jokes, befitting of the time periods, yet with a fresh snap. Olsen and Bettany have great timing, and have the broad comedy down.  
The supporting cast is good as well. Fred Melamed and Debra Jo Ruff (Mr. and Mrs. Hart) are perfect as Vision's boss and his wife, and Emma Caulfield Ford is flawless as neighborhood queen bee Dottie. Stand-up comedian and actor Asif Ali (who also appeared in Agents of SHIELD) has been cast as Vision's co-worker, Norm, and Kat Dennings will be reprising her MCU role as Darcy Lewis. There were only two episodes available when I watched it, but it was enough to get me on board. As I laughed over this fish out of water couple desperately try to blend in, I could also see there was a bigger story around the story, another show surrounding the show. Wanda and Vision are just as mystified as the audience as to how they got there, and are already wondering, why are they there? As lighthearted and comedic as it was, there was also a whisper of sadness. Perhaps because of a deep-seated knowledge of a larger mission? Will the greater good interfere with their idyllic lifestyle? Will Vision's death come back to haunt them? This is definitely a series with layers going on. If you're in the mood for Easter eggs or a crazy omelet, this is one scrambled story you haven't seen before. Disney Plus will be releasing new episodes every Friday until the finale on March 5th.
So whether it be dance, France, or a super hero romance, give yourself a break from the real world with this trio of pure entertainment. Your psyche will thank you for it.