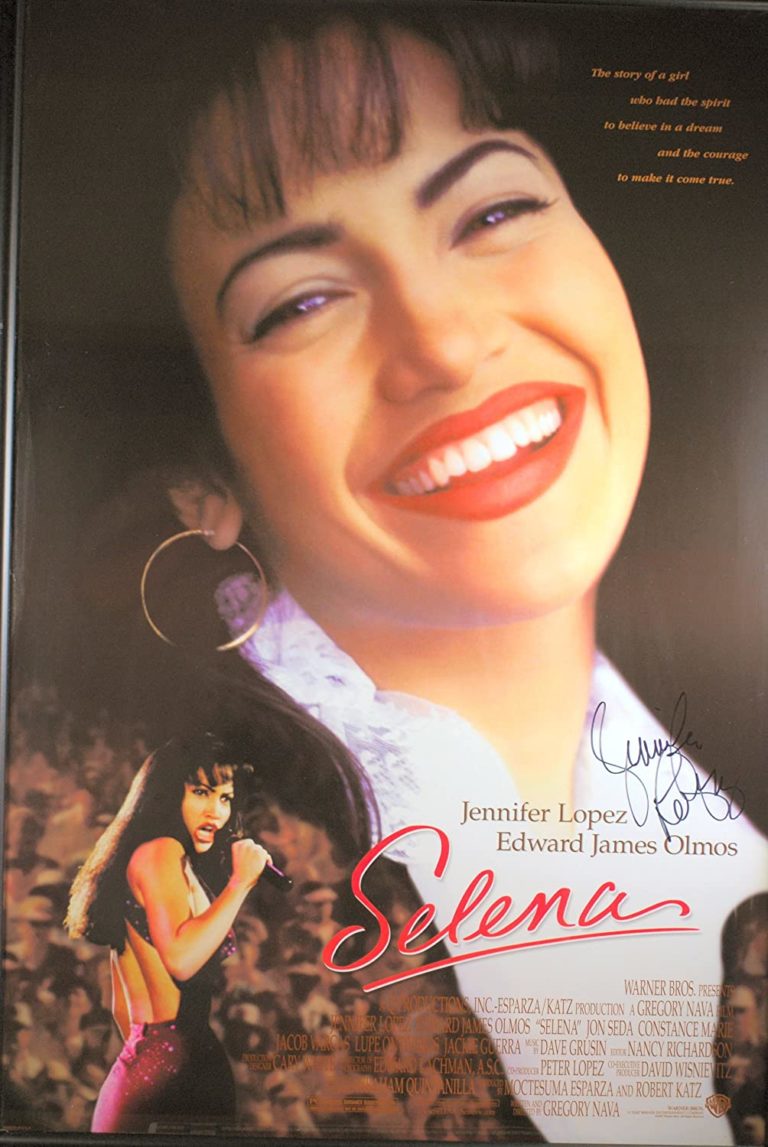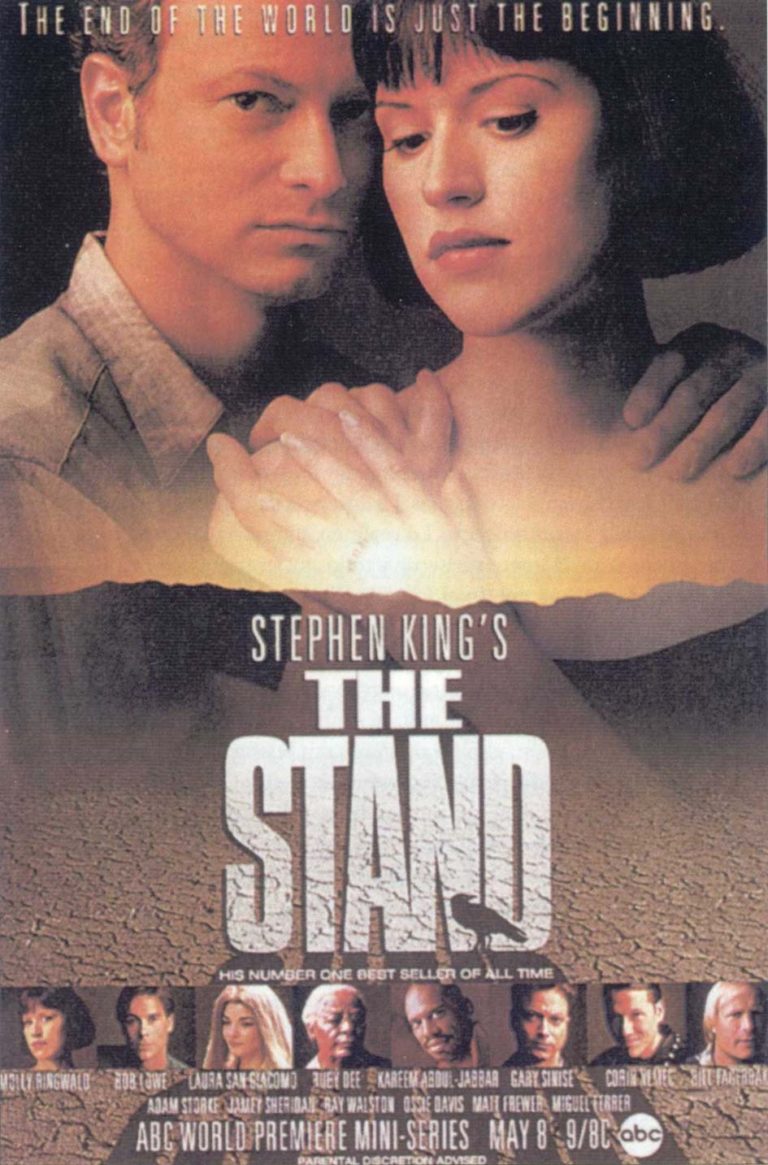 While I have a traditional movie I like to watch for every holiday, New Year's Day has always been up for grabs. After a night of celebrating, I often prefer something long, consistent, slow-moving enough to easily follow, yet still entertaining. If that's what you'll be looking for this weekend, I have a couple of suggestions. Both might be familiar territory, but have been given a new perspective. 
The Stand, a miniseries on CBS All Access, is only three episodes in (or will be on New Year's Eve), but it's still a solid three hours of viewing. The Stand is my favorite Stephen King book, and apparently King loved it too, since he later released a second "complete and uncut" edition, adding several hundred pages to an already long story. Not that I'm complaining, but never having read the uncut version, and knowing editors exist for a reason, I'm not sure if it enhanced anything. I liked the original 1994 miniseries, but it was limited by the technology of the time, and while I thought the casting was spot-on for the most part, I wasn't that thrilled with Jamey Sheridan playing the epitome of evil, Randall Flagg. There was nothing he did wrong, but something was missing; I saw Randall as more charismatic and hypnotic. One of the things that intrigued me about the new miniseries, was the casting of Alexander Skarsgård as Flagg, since his Eric Northman was a force to be reckoned with in True Blood.
In case you're unfamiliar with the story, The Stand is about the last grand showdown of good and evil. A deadly flu, created in a government lab and nicknamed Captain Trips, has caused a global pandemic. I know, it hits a little too close to home right now, but contagion has been used as a vehicle in science fiction and horror stories for a long time. It's an easy way to whittle the population down to a core group of protagonists and antagonists, which The Stand does. The population has been reduced by 99%, except for a handful of people who are immune. The protagonists, led by Stu Redmon (James Marsden), have all been called through their dreams to Hemingford Home, Nebraska, by Mother Abigail (Whoopi Goldberg), and subsequently create a new city in Boulder, Colorado. Meanwhile, antagonist Randall Flagg (Skarsgård) has set up shop in Las Vegas, where the good guys eventually head to destroy him. Marsden has said that working on the miniseries as the coronavirus broke out was unsettling. I'll bet. 
While only the first two episodes were available last weekend, I was hooked immediately, and it left me wanting more. The beginning is mostly a set-up – the virus taking hold, interspersed with many of the main characters' backstories, and their journeys to Hemingford Home. While we haven't seen much of Flagg yet, what we've seen is promising, his reign of terror beginning with his call to those who will eventually be his followers. The soundtrack's use of Billy Joel's The Stranger and Melanie's Brand New Key in relation to Flagg, sprinkles a new creepiness over the songs. The rest of the casting is just as good. Marsden is perfect as Stu, and Heather Graham continues to amaze me by not looking much older than she did in 1997 as Roller Girl in Boogie Nights. While there are many familiar faces in addition to Marsden, Graham, and Goldberg, there are plenty of relative unknowns who shine as well, like Australian actor Odessa Young as Frannie Goldsmith, and Owen Teague (also in 2017's It and 2019's It: Chapter 2) as Harold Lauder. I was particularly impressed with Hamish Linklater (IMO the best thing in The New Adventures of Old Christine) as Dr. Jim Ellis, who uses humor to deal with stress. Jim gets the thankless task of explaining to Stu why he's suddenly in a government facility, being one of the few unaffected by the virus.
King has been known to be unhappy with previous adaptions of his work. When I saw him in a panel called Writers On Writing, he still seemed bitter about 1980's The Shining, saying he'd given director Stanley Kubrick a grenade, and Kubrick had thrown his body on it. I'm not quite sure what that meant, but it wasn't a compliment. He was excited about this adaption of The Stand though, citing a bigger budget and more creative freedom. King's youngest son Owen, is both a writer and executive producer on the project, of which King is very proud. The increased budget and freedom make a difference. The story leaves no stone unturned, and I was fascinated with the detail. The acting is brilliant, and some of the scenes are seriously intense. The grittiness of the situation seems realistic, and I have to give them kudos for finally making rats look more like real city rats, and not the Willard kind you keep as a pet, which I've seen in way too many films. 
The bad news is, you can watch the first episode for free if you're an Amazon Prime member, but if you want to watch the rest, CBS All Access is the only access at this point. To keep you hanging in there, instead of giving the viewer the miniseries all at once, it's being released at one episode a week. Since it runs until mid-February, if you want to watch it fresh, there's no way around keeping the membership until then. The price isn't awful – $9.99 a month commercial-free, and $6.99 with commercials – and you can cancel any time, but there isn't a lot of original content on the platform. Most of it looks like programming you should be able to get On Demand, but I've noticed fewer shows are being offered for free that way lately. Since more single network streaming platforms are popping up, I'm guessing it's one way for them to make up for revenue lost during the pandemic. 
Selena: The Series is another story you probably know, and might have also seen already. In 1997, Jennifer Lopez did an awesome job at portraying Tejano icon Selena Quintanilla, an all-American girl with a Mexican heritage, who knew no Spanish when she started out, but ended up becoming established for singing in that language. After her father discovered her vocal talent when she was eight years old, she started off in her family's band, Southern Pearl, and eventually became a worldwide talent, winning a slew of awards. Sadly, her story ended when at age 23, she was shot and killed by the president of her fan club, who had also been embezzling money. 
The new series stars Christian Serratos (Rosita, The Walking Dead) as the adult Selena. While Serratos did a little of her own singing here and there, she wanted the fans to hear "their girl," so the music numbers are mostly lip-synced. While this has been criticized in some reviews, I didn't find it distracting in the least. I hadn't really known Selena's music, but after watching the series, I wished I had listened to it sooner. I'm a huge fan of pop in languages other than my own, and was shocked to find out Selena had covered Sukiyaki, a Japanese song by Kyu Sakamoto that had been popular in the 60s. My parents had his album, and I was enamored of it growing up. Selena also followed Kyu's lead in wanting to take an English pop song and sing it in Spanish, as he did in Japanese with Good Timing. While the younger Selena in the original movie (Becky Lee Meza) lip-synced to Jennifer Peña's vocals, Madison Taylor Baez does her own singing in this version, and it's very impressive. In an interesting side note, much like Selena, Baez's dad discovered she could sing early on when she sang for him at the age of two during his cancer treatments. She now has a blossoming vocal career of her own.
The series follows Selena from singing at backyard parties to singing for an audience of thousands. Writer and executive producer Moisés Zamora has said he saw the series as being in three parts, with the first season ending about halfway through, and the second season finishing the story. Part One begins with the obstacles Selena had to overcome in getting her start, incorporates her personal struggles as a young adult, and ends with the reveal that she's romantically involved with band member Chris Pérez (Jesse Posey), who her father tosses out of the band. No release date has been set for Part Two yet, but it's already been wrapped, and will feature Selena's life as a married woman and her beginnings as a crossover artist. One of the things I like most about the series is its deep-dive into the music industry.
In addition to reproach over the vocals, there has also been criticism about the series as a whole, Vice's Alex Zaragoza wondering why another Selena production was even needed, and feeling it was "Disney-fied." Maybe so, although it seems to me, the only people who could judge that would be the ones who were there, and the family is just fine with it, even allowing production to use Selena's personal journals for research. Selena's brother and sister, A.B. and Suzette, both served as executive producers. I suppose they might only want to remember the happy times, but that doesn't make for bad viewing. It's a remarkable story, especially considering the family started with nothing. For their first shows, they used a lighting system made from peach cans, and DIY everything. Selena's battle to keep being herself and to get an English record off the ground is a roller coaster ride. I enjoyed both the family drama, and the artist's struggle. 
The two series have more in common than you might think. Both are ultimately about the importance of family, faith, and working together to make something happen. While neither of them necessarily eclipse the original, they've been given a glow-up and an expansion, showing aspects of the stories that we weren't privy to the first time around. Sadly, one huge difference is that while The Stand might include some things that are more factual than we'd like to see right now, Selena's story is as real as it gets. I'm very much looking forward to seeing the rest of both programs, but not so much seeing a bad guy win.