JULIAN FEDER
Mupo Entertainment
by ILANA RAPP
Dec 2020
Julian Feder is a recognizable face as he's been in show business since he was a little tot. Ever see Wiener Dog Nationals, A Boy Called Po or the show Rizzoli & Isles? 🙂
Well, now Julian is in his mid-teens and has a new movie on the horizon called The Doorman, which also stars Ruby Rose!
Your 2020 released film The Doorman also stars Ruby Rose. Tell us about your audition for the role of Max.
My agent contacted me and sent me sides for the audition. I was fortunate enough to get a meeting and audition with the director. I had two more callbacks after that, and then I finally got the part. The director, casting director and a producer were in the room.
You're currently supposed to be working on a film called Escape the Field. Has that been put on hold due to Covid-19 or is it in progress? Tell us about your character.
I actually just finished filming Escape the Field in Canada. We were there for two months. We had to quarantine for two weeks before filming, and then we had Covid tests three times a week. We were lucky to be able to film during Covid.
My character's name is Ethan. He is in boarding school and one day wakes up to find himself in a cornfield with five strangers. They have to work together to get out of the field. It's a cool thriller movie with lots of twists, and I think it will be a lot of fun to watch.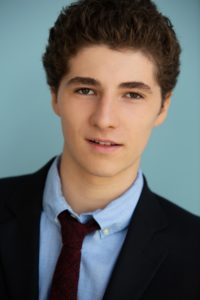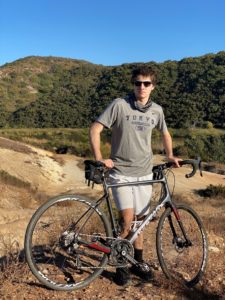 What life-long lessons did you learn from working on A Boy Called Po? You won six separate awards for your performance in the film A Boy Called Po, including a Young Artists Award (Best Performance in a Feature Film), a Young Entertainer Award (Best Leading Young Actor in an Independent or Film Festival Feature), as well as a Rising Star Award at the Worldfest Houston. You also received Best Actor awards at the Festival International Du Film Sur Le Handicap, Autism Society of America's Autfest, and the 2016 Albuquerque Film & Media Experience.
I learned a lot about autism while filming A Boy Called Po. I also met some really incredible people. I have stayed good friends with Chris Gorham, who played my father, and his family. He has kids my age, and we hang out a lot. I really enjoyed filming A Boy Called Po, and it was exciting to win those awards. I also got to meet Burt Bacharach, who did the score for the movie, and we've stayed friends with him, too. I think the most important lesson I learned is that everyone has something to offer, so be nice to people.
You were born in Tokyo and raised in Singapore until the age of 10 when you and your family moved to Los Angeles. What did you do in Singapore for fun? Why were your parents there? Why did you move to LA?
I love Singapore. There are a lot of fun things to do there. I like going to the museums, the Night Safari, the Singapore Zoo, and I love the food at the hawker stands. My parents were there for work, and then I moved to LA to further my acting career.
You turn 16 years old soon! What's it like being a teen heartthrob? Do you have any birthday plans? Do you have a significant other?
I wouldn't say I'm a teen heartthrob, but thanks. We can't do a lot because of Covid, so I think I'll probably hang out with my family and have pizza or something on my birthday. I've been playing a lot of tennis, so guessing I'll do that too. No, I'm not dating anyone.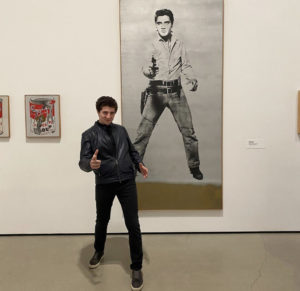 Do you have any celebrity crushes?
Honestly, not anyone I can think of at the moment.
What is the most embarrassing thing you've ever done?
When I was younger, I was racing someone down a hall, ran into a wall and broke my nose. That was pretty embarrassing.
Which video games and shows / movies do you recommend?
I would recommend that anyone who hasn't seen Lawrence of Arabia to watch it. It's one of my favorite movies and I've seen it many times. I'm also watching The Mandalorian. The second season has been great and I'm really looking forward to the next episode. I don't play a lot of video games, but I do have a race car simulator which is a lot of fun.
What goals do you have for your future acting career?
I hope to be able to work consistently and be able to make a living acting. It would also be fun to do a play some day.
Anything else you want to say?
I just think it's important for everyone to work hard at what they love doing. For example, in acting I have so many auditions, but don't get the job lots of times. I just don't give up hope; I keep trying. I think that's important for everyone.
Also, it's really cool you interviewed me for NYCastings when I was little. I reread the article and can't believe how small I was!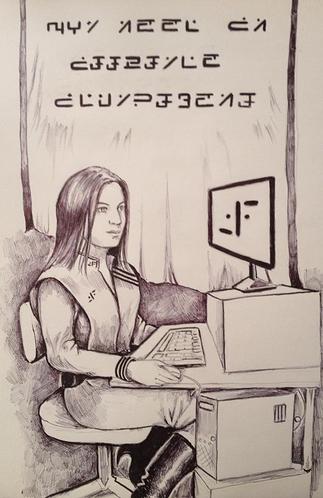 Ilana Rapp is a media-savvy Generation Xer with instinctive wit, quick humor and a taste for deep human emotions. As a former (child) actress with Broadway, film and television credits, she is adept at, well, lots of things. 

She blogged on The Huffington Post and writes entertainment pieces for NYCastings, New Jersey Stage and Mupo Entertainment. 

She is a huge fan of the television show V. Ask her why her favorite number is 22. 

Follow Ilana on Twitter @IlanaSpeaks22