Investigating Worldwide Horror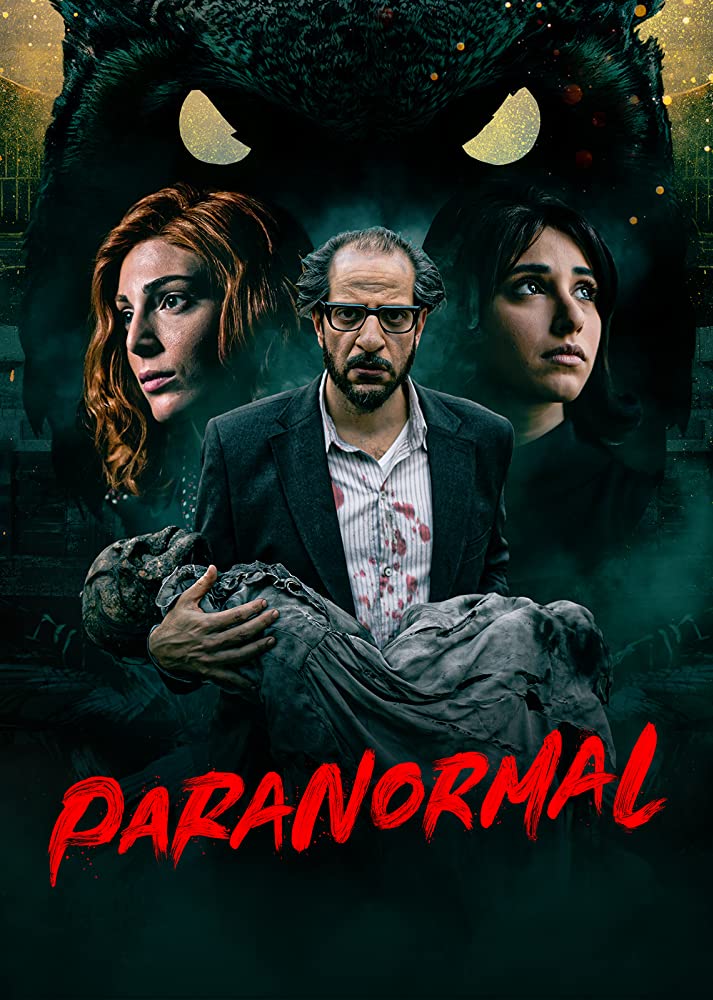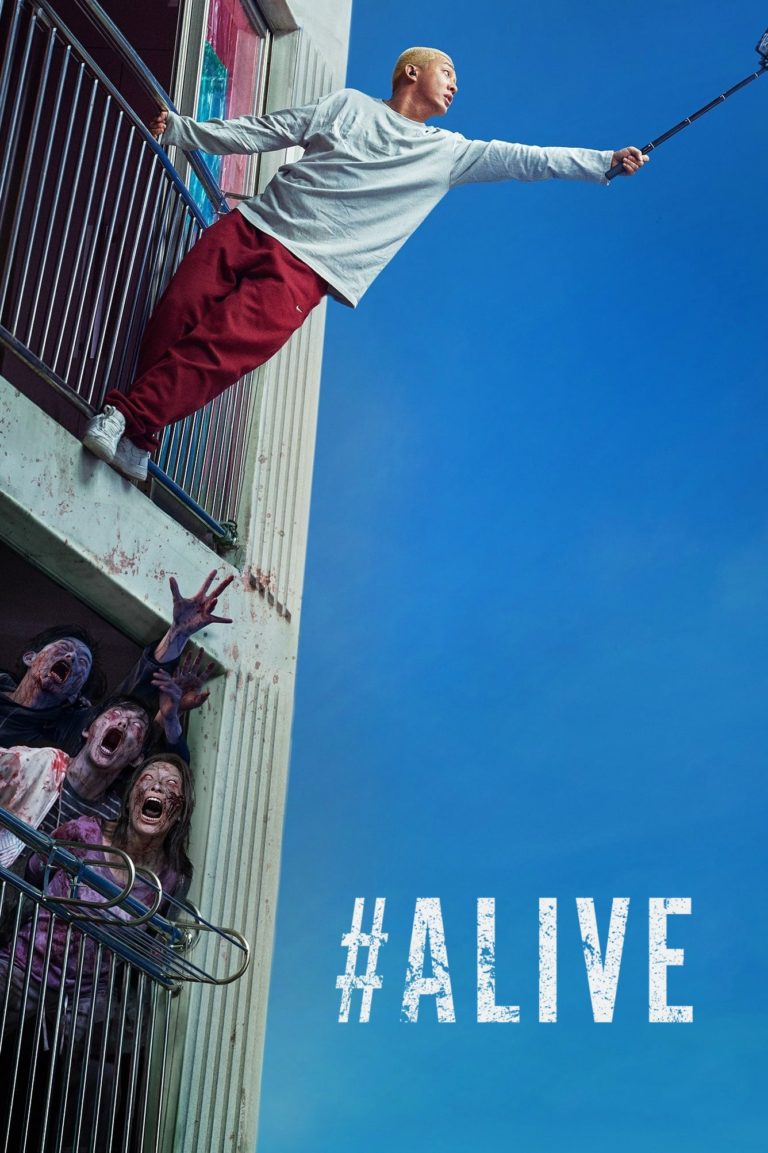 Nothing screams holiday season like horror films, and I'm not talking about the remake of Black Christmas. That makes me scream for other reasons. Where was Olivia Hussey when we needed her? However, there are some interesting offerings on Netflix you might not know about, all of value in their own way, and a reminder that Hollywood is not the be all and end all of filmmaking.  
His House is a well-acted, well-crafted film from the UK that addresses the plight of refugees, wrapped in a horror film giftbox. Rial (Wunmi Mosaku) and Bol (Sope Dirisu) have made their way from South Sudan to England. Traveling on an overcrowded boat through rough waters, they lost their little girl on the trip, yet soldier on to freedom. Classified as asylum seekers on bail, they're given a place to stay by the government, but they have to follow a few rules. The house will be one of the state's choosing, they have to check in once a week, and aren't allowed to work, but will get a weekly £74. If they don't follow the rules, they'll end up back in detention, where their case will possibly be closed for all time, and they'll be sent back. Their caseworker Mark (Matt Smith) takes them to a relatively large, empty townhouse in a bleak neighborhood, and tells them to "be one of the good ones" in assimilating. While there's a lot of maintenance to be done on the house, and a lot of garbage left behind from the previous tenants, it's a dream come true for them. As Bol says, "A new beginning starts with a single step." Sounds like a good deal, right? Yeah, so do those humongous tri-level Manhattan apartments you get for $54 a month, until you find out they're sitting on the mouth of hell.
Bol tells the caseworker there are rats in the walls, but what's really there is so much more, and soon, he starts hammering holes in the walls to find out what. Bol is not alone in his concerns, as Rial is convinced a sea witch lives with them. Reminiscent of the short story The Yellow Wallpaper by Charlotte Perkins Gilman, you start to wonder if perhaps the couple is going mad, and in an Esquire interview with Tim Nicholson, director Remi Weekes acknowledged that the walls are always transforming to reflect the psychological state of the characters. When Rial and Bol discuss their suspicions, she asks him if he thinks after what they've seen men do, things that go bump in the night frighten her. "Do you think I'm afraid of ghosts?" she asks. She eventually desires to go back to Sudan, but for her, the house is less of a fright than losing her sense of belonging.
A contender at the Sundance Film Festival, this film reminded me of the art house movies I used to see in NYC when it was affordable to go several times a week because the rent wasn't so damn high. While there are moments of straight-up horror here, Bol and Rial's journey is mostly one of a psychological nature. What we will do to be free, and what we do to mask our pain because of it. 
It Comes At Night is an independent film from the USA, shot in Woodstock, New York locations. Like A Quiet Place, but louder, a family has holed up in the woods, away from civilization, to keep safe. How much of civilization still exists, we don't know. Paul (Joel Edgerton), his wife Sarah (Carmen Ejogo), and their 17-year-old son Travis (Kelvin Harrison Jr.), along with Travis's dog, are staying in a remote cabin while some kind of plague is going on, and when night falls, they lock up and stay silent inside. When a stranger breaks in (Christopher Abbott) thinking the cabin is abandoned, Paul ends up inviting him and his family to come stay with them, feeling there might be strength in numbers. Soon, he begins to look at these strangers with a skeptical eye.
Netflix deemed this a hidden gem, but I wish what actually comes at night hadn't been hidden as well. The acting is excellent, the filming is tight, and the story is intense, but I'm not a huge fan of hanging ends, especially in a horror film, and to be honest, I spent a good deal of it concerned about the dog. While I didn't think this was a bad movie at all, as director Trey Edward Shults explained in an interview with Tasha Robinson of The Verge, "A lot of questions are left unanswered. That is intentional. I will say I left things the way they are for a reason and I hope it sticks with you." While pondering those unanswered questions, I thought perhaps it was a statement on having to trust strangers in a chaotic world, the thing that bodes least well with me in these pandemical days. 
My favorite of the group was #Alive, from South Korea. This one is dubbed, and while the technology today is a million times better than the old Godzilla films from Japan, I always get the feeling that something gets lost in the translation when a film is dubbed. Unless you've seen Das Boot in German, you haven't seen Das Boot. Still, I enjoyed this movie thoroughly. The Zombieland films aside, if a bloody apocalypse could be a delightful romp, this would be it. 
I love when a film gets into it quickly, and #Alive has a great chaotic start. It's one of those zombie films where we never find out why everybody is turning into the cannibalistic undead, but that's one hanging end that's not always important. These zombies are scary, fast, have still retained their motor skills, and use some logic. Oh Joon-woo (Ah-In Yoo) is a social media star, trapped in his apartment, thinking he's the only one alive, although he periodically sends out filmed messages online, using the hashtag #_must_survive. The beginning is nearly a one-man show, with Joon-woo quickly running out of food, and turning to the liquor cabinet for sustenance. In his darkest moment, he comes to realize there's another survivor across the courtyard, Kim Yoo-bin (Park Shin-hye), who also thinks she's the only one alive. 
I don't want to give any more of the plot away, because there are a lot of twists and turns, and exciting moments, but be forewarned, there is also gore. Netflix rated it gruesome, and just as I thought, this isn't so gruesome, something happened that caused me to make a sound something like "eurgh," which says a lot. Instead of the art house, this one reminded me of the horror films that once played on 42nd Street (no, it wasn't just porn), where people would be yelling, "Girl, look behind you!" Knowing as Rial did in His House that it's not the dead you have to worry about, the scariest thing for me was the list of restrictions the television news kept showing throughout the beginning of the film. It hit a little too eerily close to home right now.
Without any spoilers, I can tell you the punch line had to do with saving yourself because you want to live, and (sometimes literally) rising above the human condition. But what #Alive is mostly about is enjoying the adventure, jumping at the scares, and gasping at the carnage. 
To finish off my trip across the globe of horror, was the series Paranormal. Not to be confused with the film series of the same name, this Egyptian television program is based on a series of books about the supernatural by Ahmed Khaled Tawfik. The protagonist, Refaat Ismail (Amed Amin) is a hematology professor who believes himself to be unlucky. He thinks his life is proof of Murphy's law, believes in cause and effect, and does not believe in the paranormal. He has a set of laws regarding his own life, like Refaat's Law #5: "If your mind plays tricks, play along," and Refaat's Law #5 modified: "If your mind plays tricks on you, play tricks on it." My particular favorite was Refaat's law #32: "If I want something, it's either extinct or non-existent." Twinsies. Especially when I'm looking for a pair of comfortable yet fashionable shoes. 
If you can imagine Tony Shalhoob working in The Office, but having Indiana Jones-like adventures, Refaat would be the guy. There are several other regulars, including two women who contend for Refaat's heart; Maggie (Razne Jamaal), Refaat's schoolmate from university, and Huwaida (Aya Samaha), who is both Refaat's cousin and fiancé. Each episode centers around a different myth, such as a haunted house, a pharaoh's mummy, and an incubus. Tying the stories together is a ghost Refaat once played with as a child, who continually pops up in his life. While at times the special effects leave something to be desired, the characters are engaging, and it's a lot of fun, good old-fashioned escapism. 
While traveling for real is probably a bad idea right now, we're blessed to live in a time where we can examine other perspectives from the comfort of home. Last weekend alone, I traveled from Sudan to the UK, back home, then to South Korea and Cairo, and I didn't even have to fly to get there. More important than seeing the sights, I saw different viewpoints of what frightens people, whether it's being a stranger, meeting a stranger, or dealing with something even stranger than a stranger. And while not all of my questions were answered, I can tell you this much. If a house ever tells me to get out, I'm leaving.