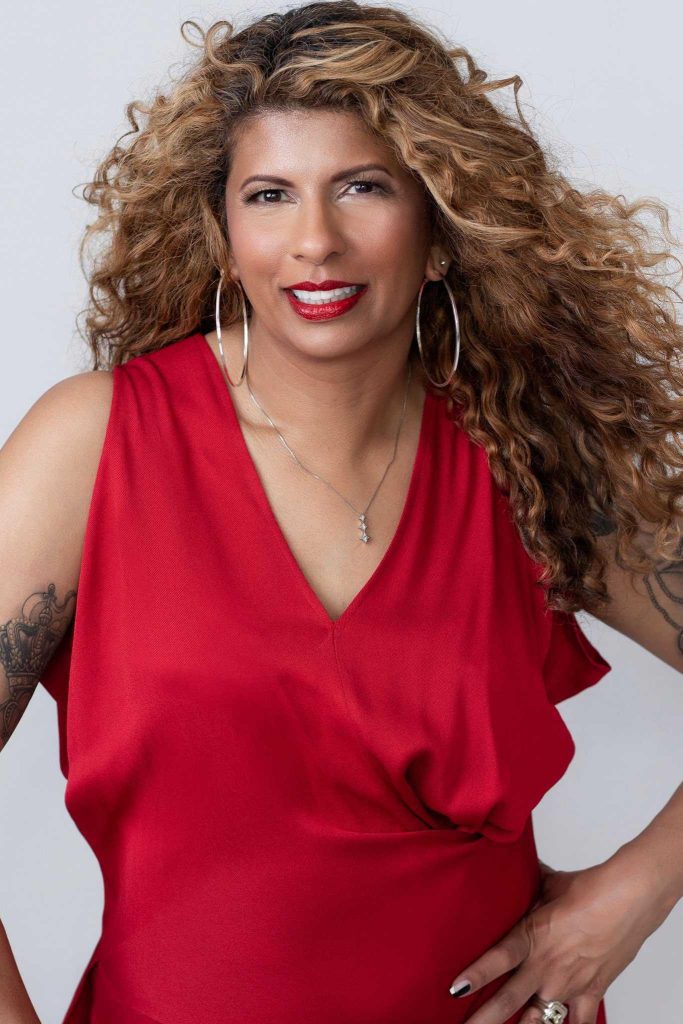 Brenda Gilbert is the President of BRON Media Corp, a company she co-founded and leads with her husband, Aaron L. Gilbert. BRON Media Corp. ("BRON") is the parent to two main operating hubs – BRON Studios and BRON Digital. BRON is the prolific and award-winning studio behind some of the most high-profile films of the last decade, in both the independent and studio worlds. BRON has produced or executive produced more than 125 productions, and BRON companies have received and have been a part of hundreds of honors including 38 Academy Awards nominations (6 wins), 34 BAFTA Awards nominations, and more than 250 Film Festival Award nominations. BRON is well known for many culture-shifting and history-making productions over the years and the Company's focus is on live-action and animated film and television production, leaning in heavily with interactive gaming, music, and culture.
Brenda has a special focus on BRON's non-scripted projects and is currently an Executive Producer on several projects, including the Reverend Al Sharpton documentary Loudmouth; Reggie, a documentary about Reggie Jackson, Five-time World Series champion and 14-time All Star baseball player who challenged the racial divide in baseball during the 70's and 80's; the docuseries Nicki, following the life of Nicki Minaj, a global music icon and influencer and many others. Over her 20+ years in the media space, Brenda has produced, or executive produced more than two-dozen projects, including the animated film The Willoughbys, which premiered on Netflix in 2020.
In addition to her role on BRON's Board of Directors, Brenda is Vice-Chair of BANFF World Media Festival and Vice-Chair of the Board for Film Independent; she was the track chair for mentoring initiatives with Women in Animation, and currently she is a mentor for the Women of Color Unite –#STARTWITH8 Program; Consulate General of Canada (in Los Angeles) – Canada Global Program; Creative Cypher – Film XLerator Program; and is an Advisor to Vancouver Film School and La Salle College.
Brenda is a proud member of the Academy of Motion Picture Arts & Sciences and has received the honors of Variety's 500 list twice and Variety's Women Who Have Made a Global Impact. In 2022, she received the prestigious Trailblazer of Excellence Award at the Oscar Micheaux Film Festival for breaking through barriers, providing opportunities and access to under-represented communities and always striving to reach new levels of success; she also received the Golden Orange Award at the Miami Media and Film Market ("MMFM") in 2022 for her ongoing contributions and support of the MMFM, including educational initiatives, as well as for her accomplishments in the film, television and entertainment industry.
Accomplishments and Initiatives
Board work:
Board Member – BRON
Vice-Chair – BANFF World Media Festival
Vice-Chair – Film Independent
Volunteering:
Vancouver Film School – Advisory Council Member
LaSalle College – Advisory Council Member
Academy Gold Rising Program – Mentor for BIPOC
Women of Color Unite – Mentor for #STARTWITH8 Program
Consulate General of Canada (in Los Angeles) – Mentor for Canada Global Program
Creative Cypher – Mentor for Film XLerator Program
Women In Animation (WIA) – Creator and Track Chair for Mentorship program for women in creative roles for the Vancouver chapter for two years
ACE (Animation Career EXCELerator) Program – Jury Panelist for talent (women in key/leadership roles)
Urban World Film Festival – Jury Panelist for narrative shorts
Spark Animation Festival – Leadership Committee Member; Co-Chair for Animation for Change
ARIFF (Africa Rising International Film Festival) – Advisor
Social Impact Collective of Shorts – Advisory Committee Member
AAPI (American Asian Pacific Islander) – Advisory Member
Black Reel Awards – Jury Member
Honors & Awards
Academy of Motion Picture Arts & Sciences – Member
Variety 500 Recipient x 2 – Honor
Variety Women Who Have Made a Global Impact – Honor
Trailblazer of Excellence Award – July 2022
Golden Orange Award – October 2022
Tanya Kersey Award For Excellence- November 2023